Administrator
Staff member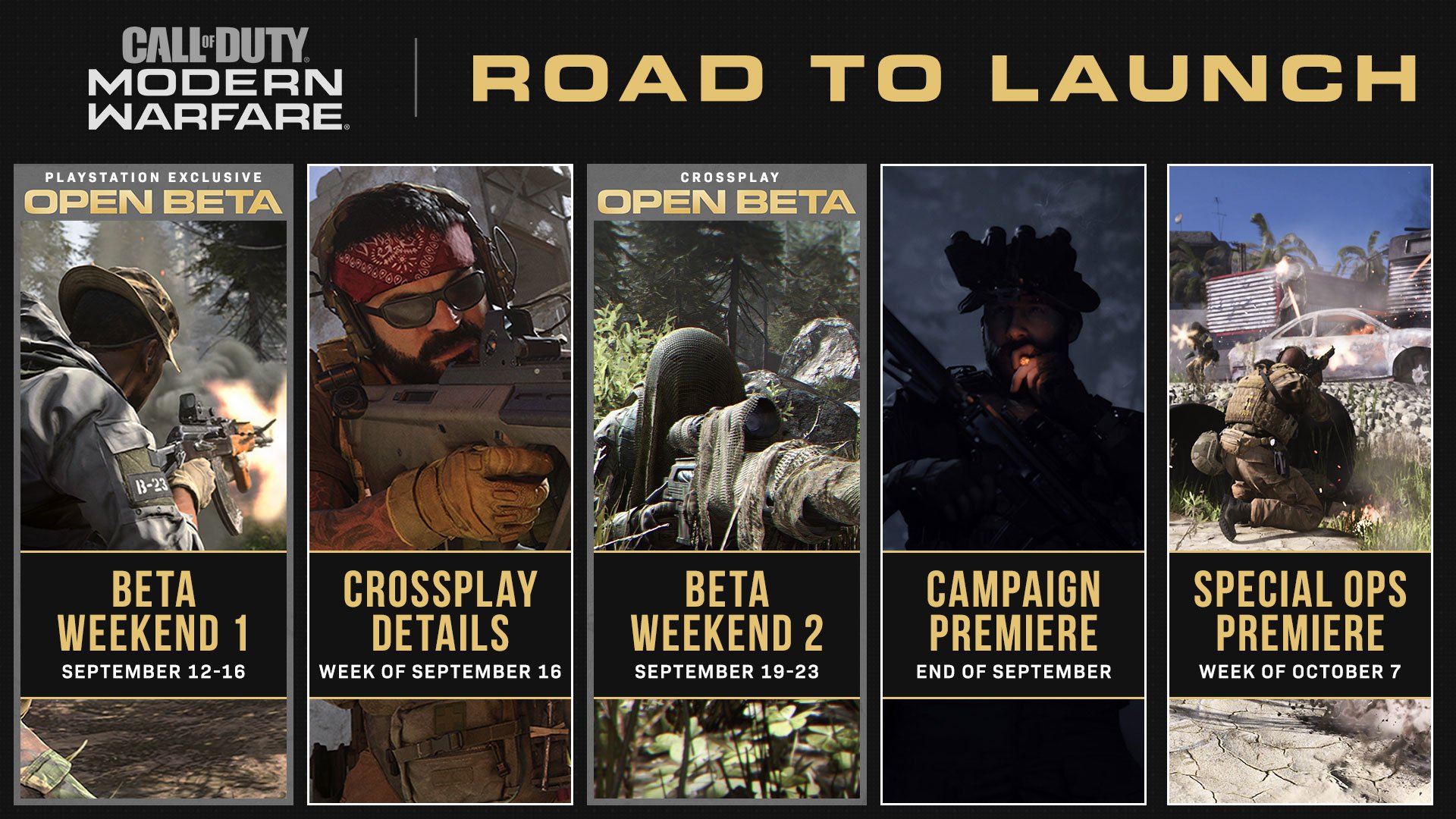 The Modern Warfare Beta begins this week! Are you ready?!
Schedule
September 12 to September 16 - PS4 Only
September 19 to September 23 - PS4, Xbox, and PC
Modern Warfare releases on October 25, 2019 with cross-play across PS4, Xbox, and PC! Which platform will you be playing on?​